22 Jan

K Series & Clients Appreciation Lunch 2019

On 15 January 2019, We hosted our "K" Series & Clients' Appreciation Lunch 2019 at Hatten Hotel, Melaka. The event commenced with a welcome speech given by Datin Siah Li Mei, followed by a key note address by YB Damien Yeo Shen Li on behalf of the Chief Minister of Melaka, YAB Tuan Hj, Adly bin Zahari.
As per tradition, speakers were invited to talk on topics that were beneficial to clients of the firm. The speakers that were invited this year were Mr. Teng Chee Wai, the Managing Director of Affin Hwang Asset Management Bhd,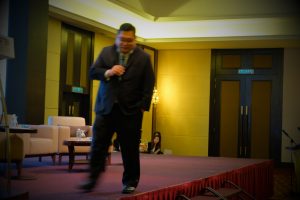 and Mr. Siva Shanker, an active member of the Malaysian Institute of Estate Agents.
The topics for the event were"2019: Sweet Spot of the 'S' Curve?" and "Malaysia Baru – What Lies Ahead for the Property Market", both of which were well-delivered and greatly appreciated by the audience.